What if you knew how to honestly be healthy & feel your best?


...no more trying the latest diet fad because you just don't feel good


...you could feel confident that the choices you're making are supporting your current & future health


...you won't be swayed by random posts on social media to abandon what feels good in your body


...you would finally have a go-to process to follow and revisit when you need a tune-up
Maybe you...


* Feel confused about what you read in the media about health & nutrition
*
Are ready to feel better, but don't know where to start
* Seem to have trouble sticking to healthy habits, because you don't know why they're important in the bigger picture
*
Have tried cutting out certain foods from your diet only to feel so-so


* Think you have to give up every food that you enjoy to be healthy
What if ...you had a clear & concise step-by-step process to transform your health?
...you had a tried-and-true process to finally get results?
...you had easy-to-digest information on why certain habits are critical to your health?
...you had support to build the necessary habits for lasting health & wellness?
...AND you had confidence that you can follow through on becoming healthier than you are right now?!
In this self-paced course you'll learn how to...


* Create a solid foundation of health
* Develop lasting habits that you'll be excited to do over & over again
* Get in tune with what does & does not serve your body
* Use to nutrition to support your health
* Strategies for improving your mental, physical & emotional well-being
* Hydrate your body appropriately
* What supplements support general well-being & how to use them
*...and more!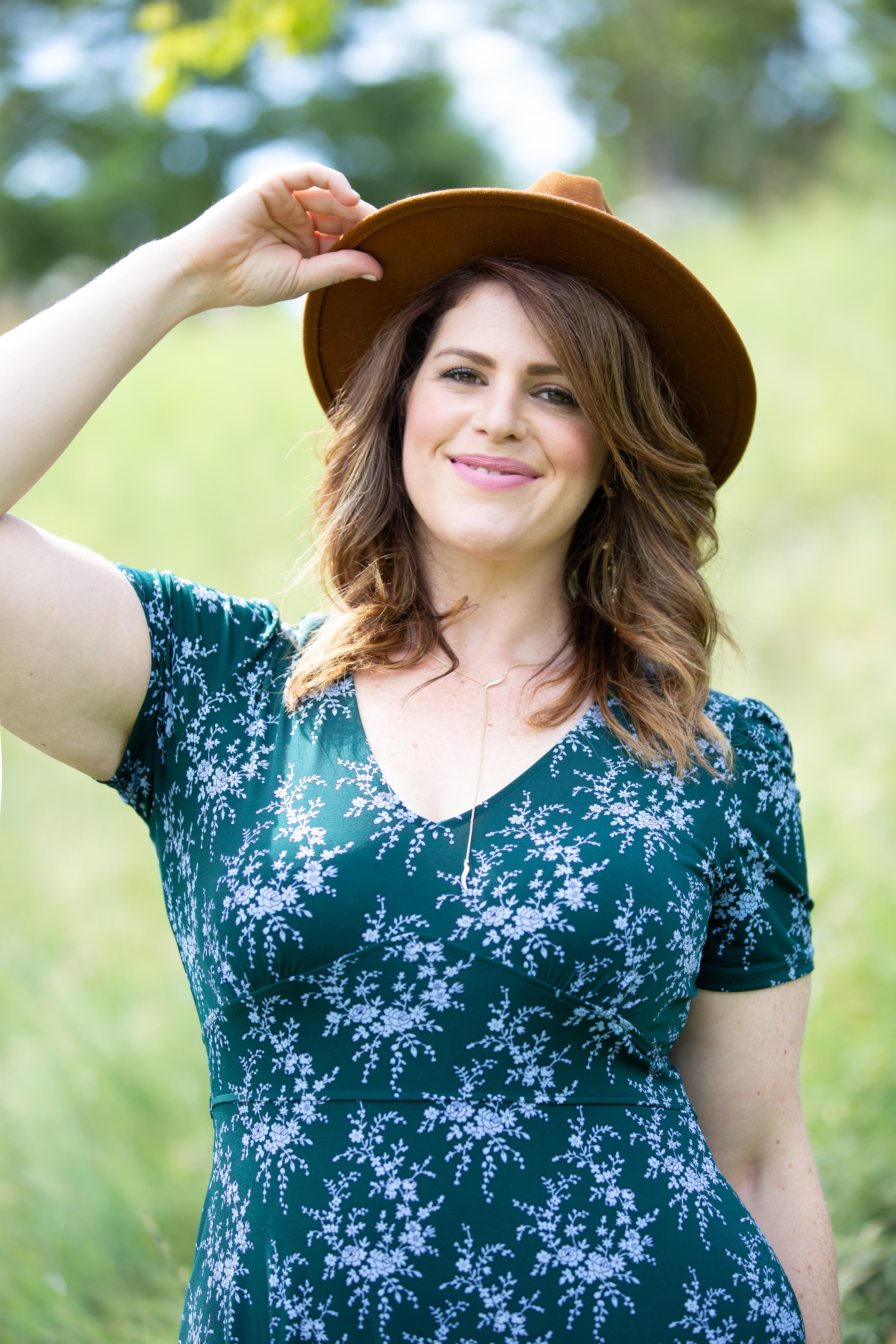 Meet Your Instructor
Marisa Faye
MPH & Board Certified in Holistic Nutrition
My name is Marisa Faye, and I'm a Holistic Nutritionist, Mindfulness Coach & passionate health advocate.
I'm so glad that you're here, because it means you're smarter than I was when I first started my health journey 10+ years ago. Back then, I was chasing fads and trends desperately trying to find what would help me to be honestly well. What I found was a whole lotta confusion, and I damaged my own body in the process.
The good news is, I've since learned a lot - I'm talking degrees, life experience, and clinical practice & now I get to share the exact process that I've taken clients through in my 1-on-1 nutrition & wellness work for over 4+ years with YOU!
This course is for you, if you answer yes to two or more of the following...
You're ready to get off the diet & health fad rollercoaster


You want to understand the "why" for choices that you make to improve your health


The idea of feeling well is more compelling than the things that you may need to say "no" to


You want to feel confident that the food choices you're making will support your health


You currently eat some animal products, or are open to eating animal products
Frequently Asked Questions


When does the course start and finish?
All course materials will be available to you as soon as you register. It's self-paced so, you can take it as quickly or slowly as you like. I recommend one module per week.
How long do I have access to the course?
How's lifetime access sound? You'll have access as long as I'm offering the course.
What if I am unhappy with the course?
Due to the nature of instant course delivery, I am unable to offer refunds. Once you purchase, it is yours. This course really will be what you make of it, since results require that you put in the work.
I've been diagnosed with xyz health condition, is it safe for me to take this course?
Please consult your physician or licensed health professional for personal guidance. Of note, much of the information and strategies shared in this course are for general optimal health. This course does not address one specific disease or condition, and may be helpful for a variety of health issues.
Will there be a meal plan for me to follow?
In this course I am teaching you how to think for yourself based on what is most important to look for, so you will be encouraged to flex these thinking muscles when it comes to food. I've included my Lazy Meal Prep Guide to help you in gaining confidence in preparing and planning your own meals.
What can I expect after the course is completed & I've implemented the guidance in it? You can expect some or all of the things listed below and then some!
Improved digestion

Improved sleep 

Feeling informed about what foods do & don't work for you

Improved mindset & mental focus

Increased feelings of confidence around your health

Confidence that you have a solid foundation of good health for you to seek out additional support to really dive into more complex healing if needed
What if I want to learn more about food sensitivities?
Awesome! I love teaching about this and a range of other health issues such as leaky gut, hypothyroidism, pcos, and diabetes - send me an email at [email protected] to chat about working 1-on-1 with me.
Still have questions or concerns? No prob!